12

min read
Holiday Marketing - Will Your Campaign Work this Time?
Holiday Marketing has always been a head-scratcher.
And because I was thinking pretty hard the past couple of days about starting a holiday marketing campaign, I thought of sharing some ideas with you .
Let's start with a happy fact - sales go up during the holidays. And 2018 is no different! There are numbers to support that. According to an OpenX survey conducted by Harris Polls, more than 80% of consumers are planning to spend the same or more amount on shopping in 2018 compared to last year. Excited? I bet! However, before you dive into setting up a full-pronged marketing campaign, let's survey your readiness.
So, how did you fair? Is your business reaping full benefits of this time of the year? You think not?
What's it that you're doing wrong? Let's understand.
Mistakes Marketers Make During the Holidays
1. Loads of Offers but No Value Addition
People are merry during this time of the year. They won't mind spending a few (or maybe more) extra bucks. However, they are not blind. They still want value.
Ask yourself. Would you like to wake up to 40 cold emails, 15 of which are holiday greeting cards? Do you remember a single company that sent you a holiday greeting? Do you care to receive one? So, why send it?
How about sending a "Here's how much you'll spend on holiday gifting  this year" calculator or say a quiz titled "Which (x product type) will suit your girlfriend's personality?" These experiences add value. They provide people with answers to some of their pressing questions and thus provide instant gratification. What's more - they are fun! Don't you think this will engage your prospects more than an average holiday greeting or discount? Nearly half (46%) of fellow marketers think so!
2. Acting Late
Holidays don't begin with the first day off at work. They start a little earlier, especially for your prospects, thanks to the excitement and cheer they bring along. So, your marketing campaign should start even before that.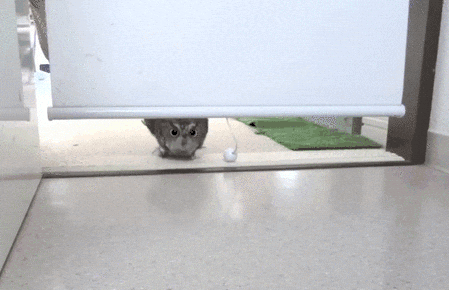 Kenshoo conducted a survey, wherein they polled hundreds of e-retailers, and asked them when the holiday season begun. Almost half of them viewed the start of the holiday season as October 1st and over half the companies start their holiday planning by the end of August.
Reason? Think for yourself. Do you like rushing into last minute shopping? And don't you have a lot of options to choose from when you start shopping early? Yes? Your prospects are just like you.
So, start early. This not only gives you the forerunner advantage but also gives you ample time to prepare for the holiday rush.
3. Neglecting Competitors
Yes, you need to focus on your game and come up with awesome marketing strategies. However, you also need to keep an eye on what your competitors are doing. They are the ones who share the niche space as well as the target audience with you. It's always beneficial to spend some time analyzing the kind of strategy they're applying to their paid ads, the kind of posts they're sending out on social media, their pricing, their offers etc.
In fact, there are a few tools that you can use to see what your competitors are up to. On websites like SEMRush, Similarweb, Ahrefs, Rankwatch, Spyfu you can check your competitors' target keywords, the campaigns they have been running, the geographies they've been targeting and more.
It's always beneficial to do a little homework. 😉
4. No Uniqueness
Every marketer tries to woo his customers during this time. If you don't do something unique, you will be lost in the crowd and then none of the above would matter.
Take HotelTonight's 'Visit, Don't Stay' campaign for instance. They tried to solve a problem for people who want to visit their families during the holidays but don't want to stay with them. So, they offered booking a hotel room with them online. They ran a social media campaign wherein people had to comment with their best (or worst) family holiday story, the prize being a $500 coupon to their hotel. Now that's called being unique! 
Pro Tip: Want inspiration for your next marketing campaign? Find some here.
Are you guilty of committing any of these mistakes? There's a fair chance you have been getting average results for your holiday campaigns. Worry not. To simplify things this time around, I've listed down a set of strategies that can facelift your holiday marketing campaign this year. Let's review them together.
How to Fix these Mistakes - Go Interactive
A site decorated with graphics, gifs, offers, interesting blog links and holiday-themed content is wonderful - and BORING! Prospects see that everywhere. Why would they choose to do business with you?
Remember, the idea is to stand out from the crowd. Let's see how you can do this using interactive marketing. And since e-commerce websites have it relatively easy during the holidays, let's consider the example of a bank's website.
Bank A's website has the following elements during this time of the year - deals on its cards, the special interest rate on home loans, a collaborative offer with an e-commerce website, a promotional (mostly emotional) video and other regular CTAs.
And then there's Bank B. Its website not only includes regular CTAs, deals, videos, but also a quiz titled "Which credit card is best suited to your needs?" This quiz leads prospects to a page that helps them get a special holiday deal on the credit card they just got in the quiz result. Result? More engagement and increased time on site.
What's more? Since prospects have taken the quiz, the bank knows they're interested in purchasing a credit card. Isn't this a better way to qualify leads? Sure, better than boring shoutout tactics.
That's the power of interactive content. It acts as a differentiator for your marketing campaigns. It involves a two-way conversation with your prospects, which any day trumps sales banter. With interactive marketing, you involve your prospects in your campaigns.
Interactive content forms such as quizzes, calculators, polls, assessments and recommendations are quite effective when it comes to clocking huge conversion rates. Macroscape (a marketing consultancy) built a quiz for its client (a bicycle selling company). The quiz asked visitors three simple questions about their requirements and recommended the company's bicycles as respective outcomes of the quiz. Result? They clocked a conversion rate of 36%!
How to Use Interactive Content as a Part of Your Marketing Campaign
You can build a quiz that is personalized for your prospects' needs and promotes your brand at the same time. And you can make it more interesting during holiday time. Here's an example of a quiz we created for St. Patrick's day.
You can do this for any business.
A fitness center could use a quiz titled - "Which type of Yoga is best for you?" But during the holidays, it could use a quiz titled "What can you do to stay in shape this holiday season, according to your lifestyle?"
A car dealer could use - "Should I buy or rent a car?" However, during this time of the year, he could use a quiz titled "Which car brand will give you the best deal this holiday season?"
An e-commerce website could use - "Which is the best sports watch for you?" And during the holidays, it could create a quiz titled "What is the best gift hamper for your sister?"
When your prospects take such quizzes, they interact with your website, go through a process of believing that they need your product, give their lead info and land onto a page that actually offers them that product!
Bonus: Tips to Beat the Holiday Marketing Mayhem
You thought that's all?
While I solemnly believe in the power of interactive content (part of my oath as an interactive marketer), it's always good to have a healthy mix of strategies in your marketing arsenal. Here are some other tips to help you safely navigate through the holiday marketing mayhem!
1. Go Special, Go Crazy
I'm not talking about giveaways, offers or coupons or something that you run throughout the holiday season. I am referring to something that is an attention grabber, something that gets you in talks, like a positive publicity stunt.
Take Coca Cola's Sharing Can Initiative for instance. A few years ago, they installed a vending machine that enabled people in India and Pakistan to communicate!
In Europe, they were offered people a chance to personalize their Coke bottles. Such marketing campaigns get you in the limelight immediately and help attract more customers.
Pro Tip: Need more inspiration? Find some more cases here.
So, think of something out of the box. How about an e-commerce website playing secret santa where a customer purchases a product and adds an anonymous note to it and the website sends it to someone else and the former customer receives a gift from someone else for the same price. Something like that could make you go viral!
2. Make your Kings (and Queens) Happy
I'm talking about your customers. Do extensive research on your target audience and analyze. You'll DEFINITELY find at least one pain point that they have. And what can be a better holiday gift than providing a solution or two to someone's problems? What's more? You can try finding something that your target audience wishes to have but is not a problem for them. Fulfill their wants, if not their needs.
How do you do that? Ask them! Create an assessment or a simple survey. Make it fun and make them believe that you care and are willing to put in extra effort for them. So say, you are a perfume brand. You could have a survey titled - "Which fragrances would you like (your brand's name) to make?" You know the rest 🙂
3. Cash those Keywords
A lot of marketers forget to cover this aspect. It's important to start ranking for the holiday keywords. People search a lot during the holidays - gift ideas, clothes, smartphones and what not! And since they're aware that promotions and offers are available everywhere during this time of the year, that's what they eye. So, it's best to target relevant holiday keywords and step up your SEO game.
You can go broad with your keyword targeting. Try various versions of the same keywords, think of what your target audience would search for. Here's a list of 103 keywords that can be useful.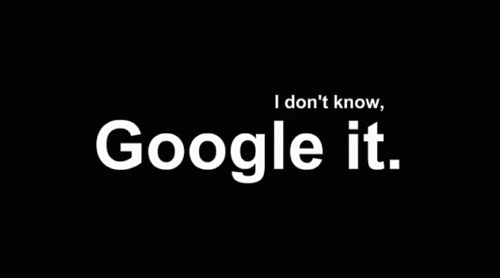 4. Entertain People
If you can mix media with marketing, there's nothing like it. And, there're stats to support that too! (Source)
a) Time spent on mobile engaging with digital media has reached 3.3 hours a day.
b) Video and audio will generate 89% of this year's consumer Internet data traffic
c) According to a February 2018 study, search drove 34.8% of site visits to publishers' sites in 2017, compared with 25.6% for social.
d) From 2015 through 2019, the share of U.S. digital video advertising that's transacted programmatically will nearly double.
While these numbers look good, let's talk about some ideas! What can you do?
Get live testimonials from your best customers. Go ahead and ask your clients to shower some love on you. Ask them to go live (that you can repost on your website or your social media handle) and tell about their experience with your product or service. Obviously, offer them something great in return.
5. Go Offline
Is your medium of business online? Then surprise your customers with an offline event/sale.
Amazon did a pretty good job by introducing Amazon Go, a one of a kind shopping center that lets you just 'grab and go' i.e. no queues, no payment hassles, whatsoever. It has a different concept and has made its offline appearance.
This holiday season, try out a similar strategy. You don't have to do something big and expensive. You can put up a two-day exhibition in a mall, or put up your own shop in a flea market.
People would love to see an offline presence of an otherwise online brand.
6. Leverage Social Media
People love browsing through social media and they would do it the most when they have a lot of time in hand i.e. during the holidays! So, if you post 2 times a day, make it 4. If your stories talk about blogs, include holiday-themed blogs as well.
Here's what Shein recently posted on its Facebook page. Being an online fashion brand, they didn't refrain from posting purely holiday-curated content.
7. Gift Wrap your Way to Sales
If you are an e-commerce website, you can send your packages gift wrapped, for that extra holiday touch!
Normally, people don't like to wrap their own gifts for they don't have the patience and time for it. But, they do prefer receiving and giving gifts that come wrapped in a nice paper. In fact, this is why e-commerce retailers started offering gift wrapping services in the first place. Remember, solving a pain point of your customers as one of our strategies to consider? Well, this could be it.
And you could come up with quirky and eye-catching (maybe customized, if your budget allows) gift wrapping material that also advertises your brand in some way, It could be a win-win.
8.  Customize your Logo
Add some holiday-themed elements to your logo. Keep the festive spirit alive. Big brands have been doing it and you should, too. It gives a nice, warm feeling and doesn't take too much effort. So, don't leave any stone unturned.
It's never a bad idea to test out new strategies when it comes to marketing. And as marketers, experiments should top our list of to-dos. 
So, go ahead and make the best out of this opportunity!
Happy Holiday'n!